2017 T-shirt Now Available for Pre-Order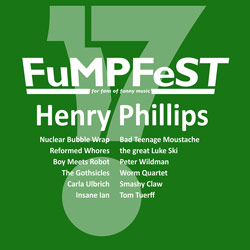 We are now accepting pre-orders for the 2017 FuMPFest t-shirt. If you order now and pick up your shirt at the event we will refund your shipping. The shirt is available in both men's and women's sizes.
NOTE: The deadline to pre-order is 5/26. Then we will be placing the order with the manufacturer and selling the rest at FuMPFest. If there are any stock left after FuMPFest we will list it for sale here.
Read more...